Greetings, my name is Sanford Cottrelle and I was granted permission to share some of my life experiences with you. I am not a residential school survivor but I did encounter very similar circumstances in the now defunct Ontario Training School system.
Prior to my placement in that system I was sexually abused. While in that system physical, emotional and mental abuses were perpetrated on me. On the spiritual side I was also abused in that I was forced to attend church. Not to undermine other's beliefs but nothing good can come of something forced.
There were a lot of things that contributed to me being placed in that system. I've been blessed with high intelligence. That intellect caused me to start questioning things at an early age. At the same time I was an introvert. My questions were never voiced. The combination left me in my own little world puzzling over many things. Confusion reigned and I acted up continuously. That is how I came to be deemed unmanageable and the behaviour took me to Training School as ordered by the courts.
Already scarred in a most horrific way, I would be wounded more at the hands of Training School employees. One of the worst beatings I took was endured in front of a fairly large group of other residents. Bob King was the cub scout leader of our pack which was also another forced activity. That guy dragged me across the floor by the hair and put the boots to me. The infraction that brought this on? My refusal to put on the beanie that was part of a cub scout uniform.
The humiliation of having to endure that beating in front of a large group of other residents brought on instant hate and a thirst for revenge that lasted many years. My dreams of vengeance never changed but for one aspect. My size as I went through the various stages of growth. Our paths wouldn't cross once I grew to manhood and it's a good thing for us both it worked out that way. Drunk or sober I would have killed him.
Another memorable beating took place during my second stay at White Oaks. It will be prudent to explain that White Oaks was the first training school I was placed in. It was the junior side of a large complex that was once an air force base during World War II. On the junior side we were housed in the old officers quarters. Houses actually. The older boys on the senior Sprucedale side were housed in the old barracks.
Back to the incident. It was time for bed and I started up the stairs. Not having gone a step or two I remembered something left on a small table. Barry, the staff member, told me to get to my room. While pointing at the item I explained my intent to retrieve it. As I stepped off the riser Barry grabbed me and I was thrown across the room. He then proceeded to where I was flung, lifted me to my feet and started slapping me, quite hard, on both sides if my head. Naturally, I was trying to get away. During the fracas we rounded the dining room table, knocking over chairs as we went. He then tossed me into the kitchen. The guy had a mean on and I attempted to get away. No such luck. He took hold of me again and gave me a slap that sent me stumbling across the kitchen.
The stumbling left me wobbling with my back to the top loading dishwasher. Reaching behind me to steady myself, my hand brushed what I knew was a knife. Barry was advancing so I took hold of the knife handle. At that point flight wasn't an option so I was going to fight/defend myself. When I figured he was within range I swung with the knife. It was a butcher knife used to carve meat. Barry managed to jump back a little and my attempt to stab him just missed. He managed to disarm me and got me in some hold with an arm and leg. To this day I still shake my head at what happened next.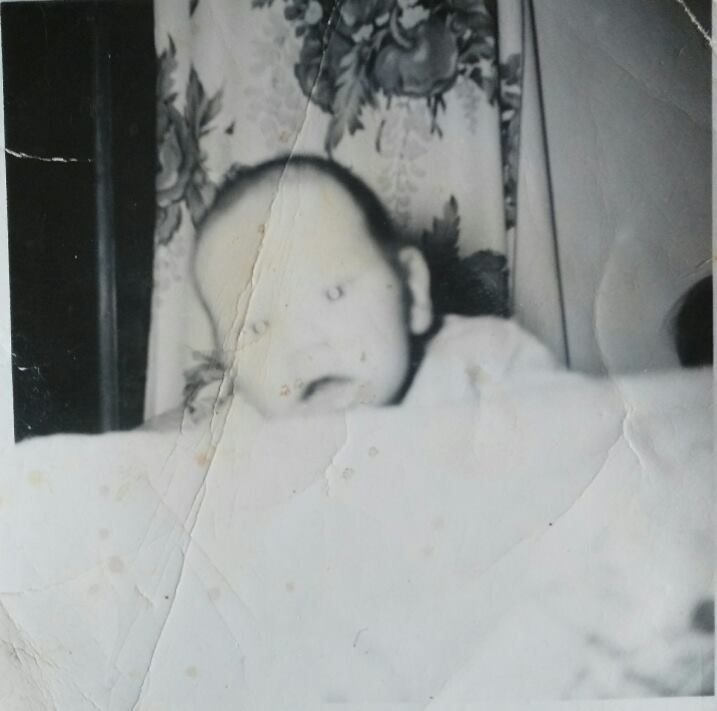 Barry used his free arm to make a call to the supervisor at Sprucedale. That phony SOB actually pretended to cry while lying about me throwing a tantrum and trying to kill him. Well he lied about the tantrum part anyway. Some of the young boys in there did throw tantrums. I knew what the dining room looked like. Nobody was going to believe me. I was right! But the truth would come out and all I have to say about is HA HA!! You'll learn why next.
That lying SOB Barry was given a stress leave for my 'attempted' murder. What a friggen joke! He came back to work and shortly thereafter I got into a fight with another resident during a football game. The other guy was getting the better of me. Barry was supposed to break up such an altercation. Not Barry! He watched with what looked like, to me, a sinister smile on his face. Another staff member broke it up and when he did I booked it. My run took me straight down the road, through the gate, across Army Camp Road and over a fence into a farmer's cow pasture. It was in the middle of that field where Barry caught up to me. He marched me back to the fence by the scruff of the neck. At that slat fence he continued to hold me by the neck while he scrambled over. Once he was on the other side, he bent me over, reached through the top and middle slat and grabbed a handful of my hair. He then yanked me through banging my head on the top slat and scraping my back. Just as he did that a car came to a bit of a screeching stop. Much to my relief I heard the voice of Dave McGibbon. The hockey coach and a guy who had a real fondness for his players of which I was one.
Hey asshole, Dave began, what in hell do you think you're doing? Nobody believes this little guy that you beat him. After what I just saw, I believe him. I'm of a mind to kick your ass. Or some such rhetoric to that effect. Barry didn't say a word. Dave told me to head back and not to look back. He was somebody I respected so I did as I was told. While walking back I heard Dave's wife, Rickie, instructing him to kick his ass. A smile spread across my face. That couple had a genuine affection for kids. They wanted some of their own but for whatever reason, they couldn't. I can't remember how I came to have that knowledge but I do know it to be true. Once again HA HA Barry. He got fired that same day. Another thing I heard that day was Dave telling Barry he would make sure he never worked with kids again. It's too bad the whole place wasn't filled with staff like Gibby, as he was affectionately known by most.
The next few years had me going in and out of training schools and group homes. It would prove to be difficult to keep me in such places. My feet would get itchy and I'd be off and running. The suicidal ideation first took hold during that first stay at White Oaks. Throughout my teenage years it was like a tornado swirling in my mind. I could be involved in conversation or activity with suicidal thoughts in the back of my mind. There must have been thousands of methods that I contemplated. It could be that these thoughts compounded as my substance abuse progressed.
The thing that I thought was great about drinking was the blackouts. It seemed as though segments of my mind shut down. To me it was like I stopped thinking. My thoughts of suicide seemed to leave for a time. That was one means of escape for me.
Reading was another way I used to try and take my thoughts off of concocting ways to kill myself. I would read anything and everything. If nothing was in the bathroom to read I looked at the ingredients of whatever might be at hand. Instructions were another thing. I would hate to tally up the number of times I read, lather, rinse, repeat. Working out random math questions in my head was another favorite. That regimen of thought suppression included playing Scrabble in my head. Anything to stop my mind from suicidal ideation.
The next phase in my anti social behaviour was correctional institutions. The provincial level first, then the federal penitentiary system. Oddly enough, I never considered suicide while in those places.
For the most part those places are rife with negativity. Guards and inmates are frequently at odds with one another. There is also something of a hierarchy among inmates. Killers are at the top of that pecking order. Protective custody inmates are at the lower end. It is quite acceptable for inmates to beat on those at the lower end. That can serve to raise one's stature. Today I see it all as a bunch of bullshit. For me there is nothing good about those places with the exception of one thing. It was in those places that I began to learn of native spirituality.
Those teachings I learned both in and out of prison are what would become my lifesaver. That is meant to be taken literally.
There periods of time when I would sober up and try to get my life together. I would participate in sweatlodges, go to powwows, take in other ceremonies and sit through teachings. Many times I would sit with elders and other traditional teachers. I remember much of what was given to me.
On April 1, 1998 I was arrested for robbery in Thunder Bay. It was while I awaited trial that, for the first time, I seriously considered taking my own life while incarcerated. Many hours were spent pacing the cell block. At some point I sat down and wrote a few words on a slip of paper. I don't recall exactly what I wrote. The one thing I'm sure of is that it had something to do with what and elder, Liza, was fond of telling me. That being there was nobody who had answers for me. I was the only one who had lived my life and nobody else could provide me with answers. So it was that my routine turned into one of pacing and writing. Those first few words turned into more than 800 pages of hand written words about my life. It was a means for me to get my mind off of suicide. It was also the start of my own self discovery.
All of that writing had to do with soul searching. I went over everything from as far back as I could remember. Many of the things I learned about healing came from Liza. Another thing she told me was that all of my behaviours had been taught to me. They had been picked up by my observances of others or self taught. With that being the case, she said I could learn new ways to conduct myself. Jails and prisons are strange environments to begin such a transformation. I knew it was imperative for me to do so and I started that process.
There are situations in jail and prison when people are expected to resort to violence. The local jail at Thunder Bay was no exception. If somebody calls another a certain word in the Canadian sub culture an immediate violent response is expected. That word was directed at me one day and I had no choice but to react. There was another incident that took place during a lock down. My cell mate admitted to something he shouldn't have. Once again I was left with no choice but to get violent. There was a time when I would have been brutal but in both instances I went easy. That whole prison attitude had begun to be distasteful to me. However, I was stuck and survival dictated I act accordingly under the circumstances.
All of that writing brought on another trait I had been lacking in. Empathy. Reading the paper could bring on tears. Most of those tears were brought on by reading of people who had been sexually abused. I had started to see how that long past abuse of me had affected my life in so many ways. Tears are another thing that shouldn't be shown in those places. They are taken as a sign of weakness. Meanwhile, those tears are part of healing and bring on strength of character. The true self begins to emerge from the heaps of trash that have been smothering the human spirit for so long. I knew what was taking place but others in those environments wouldn't see it that way. When the tears would well up I'd slip into my cell and keep my back to others until the pent up emotion would subside.
My next stop during this phase was at Stony Mountain Institution in Manitoba. That particular place has a reputation as a gladiator school. There are no shortage of takers if you want yo fight all day everyday. It is also known for a place that houses opposing aboriginal gangs. That type of mentality is something I could never get my head around. In Ontario institutions the members of the Native Brotherhood hung together and had each other's back. And that is the place where I would give voice to having been sexually abused as a child.
This wasn't done by just blurting it out. I thought about it long and hard. The first time I spoke of it was in a group for long term offenders. With a sentence that had grown to six years by then I wasn't really long term. A sentence of ten years was the minimum to be considered long term. The facilitator took into consideration my willingness to speak of childhood sexual abuse and I was given the go ahead to participate.
There were two factors that gave me the courage to stand before a group of hardened criminals and talk on something so painfully personal. The main reason being I knew that letting go of it was crucial to my well being. Living with it as an introvert had never done me any good.
The deciding factor was how prison culture views pedophiles. They are amongst the lowest of the low. If anybody was going to give me a hard time I knew what I had to do to stand my ground. The same thing would apply to anybody who laughed about it. My retort to anybody who did either would have been: If you find this funny or want to give me a hard time you are actually condoning the act of pedophilia. I may have actually made such a statement prior to speaking. It was both emotional and scary so my memory might not be too clear on this.
There were no comments or smirks while I spoke. The guys in that group sat quietly. At the conclusion there weren't many questions. There were a few comments that it took some guts for me to speak openly about it. During the break a couple of guys spoke to me quietly that it had also happened to them. One a member of a native gang, the other a member of the Hells Angels.
The next time I spoke of those childhood abuses was in the Native Brotherhood meeting and sharing circle. Prior to speaking I stated that those circles are meant for people to share whatever it is they want to talk about. That the circle was sacred and anything spoken of there was also sacred. To my way of thinking a lot of the guys were playing at holding things sacred. I didn't say so but it was put out there. At the end of my talk, the former president of the Manitoba Warriors spoke up on my behalf. It was basically a talk on people having respect for somebody who spoke of such things. When half time was called, movement taking place in the prison, the room cleared. Just myself and a few 'outside' volunteers remained. That gave me pause to wonder what might take place when I left for the living areas but I had no choice. Nothing happened.
More whispered admissions of things having happened to others came my way. Some of us set out to start our own group. That was shut down by the administration out of fear that we might not be able to deal with psychological anxieties, read violence, resulting from this group.
The next and final time I spoke of this was at an Elders Gathering put on by the Brotherhood. For this occasion I prepared a speech. Another Hells Angels who had confided in me gave me a standing ovation when I was done. One of the Elders sent somebody over to get the speech from me. He wanted to present it to somebody in the Correctional Service of Canada. The day came when I was transferred to Ontario.
There are those who might be thinking, at this point, that I was well on my way to coming to terms with my past. Not quite. I would be paroled and go to live at Newbery House in Sudbury, ON. I would mess that up and return to prison. Stony Mountain again. That would last a year or so and I would be paroled again. Once again I would mess that up. At the end of it I had to stay until the warrant expired on my sentence.
It was during the final stages of my sentence when my mother passed away. Several people told me that she wanted to see me before she left this world. I did get accompanied to the funeral by two guards but people had no idea what those words did to me. That I wasn't there to offer some comfort to the woman who brought me into this world left me feeling totally defeated.
It was mid fall of 2005 when I was released. My sole purpose was to drink myself to death. The plan was to die a long, slow death in the most destitute of situations. No better place to do that than living on the streets. For the next seven years my days were spent in pursuit of alcohol. At times I sobered up but only because a brief stay in jail or hospital interfered with my mission.
As those years rolled by I saw quite a few people pass away. The majority passed away as a direct result of alcohol. Then an odd thing happened to me. My friends and acquaintances all displayed certain traits not long before they passed away. There came a day when I noticed the same things going on with me. It took a little while to put the plug in the jug but I did it. Drinking myself to death no longer had any appeal to me. On July 2, 2012 I took my last drink and checked myself into the detox at Alpha House in Calgary, AB.
That first week of sobering up was the worst hangover I ever had. At one point I was going to check myself into the hospital. Alpha House had a policy of not giving drugs to help people sleep. My excuse for wanting to go to hospital was there I could get drugs to help me sleep. One of the counsellors, Mel, talked me out of it. She knew that once I got to feeling a little better my desire to sober up would evaporate. If not for her, there's a good chance I would have finished my mission.
The wait to be a volunteer at Alpha House is usually two years for former clients. Nobody knew that I had something of a flare for beading. The crafting is what got me in the door as a volunteer. It also paved the way for me to make Mel my sounding board. I could get away with sitting in the office until the wee hours of the morning. That young lady, and others, heard plenty about what had gone in my life. Most of it done in an effort to figure myself out.
There is another facility in Calgary simply known as the D.I. It has the distinction as being Canada's largest shelter. There are up to one thousand people who seek shelter in the facility per night. Many have substance abuse issues. The DI is open 24/7 and there are always numerous people around who are high or drunk. There are certain floors in the facility reserved for those who are making an effort to get out of poverty, homelessness and substance abuse. They provided me with shelter even though I had been barred for life due to violence. Fights are an added feature of the facility.
That doesn't seem like the ideal place to sober up. Drunks and druggies behaving badly on an ongoing basis. To me they were an inspiration to stay sober. In the morning I would venture down to the rather large common area which also served as the place where meals were served. One look at all that could be seen and I would tell myself, "No effing way, not today." And so it went until I got my own place in a rooming house.
In October 2013 I returned to Ontario for what was to have been a visit. August 2014 had me moving into my current location here in London. And very recently I came to understand that I had lived with a fear of love for years. To me that seems like the last hurdle to jump over in order to live a life not plagued with fears, doubts, guilt, shame and so on. I can feel the changes taking place.
The changes taking can be credited to my willingness to look at myself honestly. Liza was right in saying that all of my behaviours were learned. I've learned different skills in life to make money. Much in the way I can learn new skills I can also train myself to approach life in a different way. I've learned that it's okay to cry and release that pain and that's exactly what those tears do. I've learned that the shame associated with what happened to me isn't mine. The shame belongs to those who did those things to me. Things I've done do belong to me. However, I've discovered empathy and can feel the pain I've passed onto others. In particular my children and former partners. Other family members can be included in that as well. Some of them have told me how they worried about me as I roamed. These days I can relate well to that.
I suspect that there are many survivors of residential school who are introverts. Like me they hold in that pain and don't let others know of their troubles. I've come to learn that holding it in only serves to compound the troubles. Every time I share something of my story I allow myself to heal a little more. I'm only able to do so by having first found others I could trust and confide in. Then I had to put the same trust in myself. Only the could the real healing begin for me.
My friend and teacher told me of a teaching that says even before we come to this realm we are shown our life trail. That once it is revealed we run to live it. On hearing that I thought it was just crazy. Why would anybody rush to live this life, was my thought? At this point in time I believe we rush because there is a payoff at the end of the turmoil. Not in a riches and material sense. I'm of a mind to believe the payoff comes in assisting others deal with their struggles. Finding peace at the end of the long hard trail.
Liza also liked to say Creator doesn't give us more than we can handle. Looking back I can see how I clung to things that saw me through. No matter how tough things got I hung onto a little bit of faith. Such belief in something else had to be hung onto because I had little to no faith in myself.
When it's all said and done my only purpose in sharing this writing is in the hope that it might help others. Coming to find peace within one's self is awesome. The world becomes such a sunny place in mind and heart. My hope is for everybody to know what that's like.
Thank you for taking the time to read this. Peace and wellness to all.
Sanford Sandy Cottrelle
Connect with Sanford on Facebook by clicking here.
[feather_share]
---