I am Melissa Cook-Crate, and I am an Aboriginal woman (of mixed decent) who was recently gifted the opportunity to share my story of reconciliation. The title of my story is Blood Memories, and it was published through Residential School Magazine.
My father did attend residential school in Manitoba, and he later testified to the abuse that he endured as a young man while attending this school. He was compensated for the abuse that he was subjected to, but due to the trauma that he experienced growing up, he was dependent on alcohol and drugs.
Unfortunately like many others I have shared with, that's where most of this money went. Throughout his life he used alcohol, drugs and unhealthy relationships as coping tools. He died four years ago of cancer, and most of our relationship was turbulent. He was abusive to women and even me as a child.
He drank heavily, and our family system was broken. I do not know what it is like to be a "daddy's girl", but close to the end we made our peace and he told me that he loved me. I did not hear this throughout my life with him, maybe once or twice and once was when he was dying.
I knew that he had regrets, but unfortunately we had no time left. I'll forever be grateful that we somewhat had an understanding before he left the physical world. People in my family were subjected to forced assimilation by being made to attend residential and missionary school. As a result my father and mother endured abuse while attending a residential school, and missionary school. My father was left as a young adult to fend for himself far away from his home community, and with no parents there to help him. After reading his school records, fifty or so years later, I was given a glimpse of his life in the residential school. According to school documents, he was "combative", disagreed with the "authority" on and on. I imagine my father who was always the tough guy, although a slight man – I imagine as a youth acting out he must have been overpowered and overwhelmed many times.
On their end, "put in his place". He was abused and he became and abuser and also abused himself. He spent his youth, and adult years self-harming. He was disconnected emotionally, spiritually, and psychologically struggled with his childhood. Now for the last 30 years I too have been fighting a battle, as this pattern was passed down to me and I in turn struggled with his unavailability to me, his child. My story is different because I stopped the cycle, I am winning, and I won't settle. I am sharing this to shed some light on what this disconnection feels like when we take a closer look.
We need to see how our family systems are still being affected through "disconnections" between parents and children, between husbands and wives, etc. through compulsive coping, misunderstanding, unresolved trauma, addictions, lost family systems, and all of the other negative impacts of colonization. Dealing with compulsive coping is hard, it takes a lot of work to keep a balance and reduce self-harming behavior. People can call it compulsive coping, or some people (even people close to us) like to label us.
Here are some other labels that I have heard:
Drunk
Junkie
Druggie
Crackhead
Loser
Thief
Liar
Burn-out
Hypocrite
Untrustworthy
Not "Good enough"
Compulsive coping behaviors are unhealthy tools that people use to disconnect and escape from everyday problems, times of extreme hardship, OR just because your parents or who-ever raised you did the same. This is your LEARNED BEHAVIOR, your family DYNAMICS, your family PATTERN.
These unhealthy tools include but are not limited to excessive: gambling, drug use, smoking, working, drinking, exercising, eating disorders, risky sex, or pills. Any behavior that will put your "self" in harm's way. This includes being in abusive or codependent relationships.  Self-harming is not just "cutting"; it can be purely un-intentional if you are deeply affected by trauma. Deep rooted means you can put yourself at risk without trying, when you are so used to being abused you can subconsciously become your own abuser. For example, a sign that I need to "slow down" take better care – that I am at risk of harming behavior (there is some internal imbalance going on) is noticing more bruises all over my body. "Being rough" on myself, I call it. This is also self-harm when you really learn about trauma this is good to know. I use extra special self-care during these times. I ask myself "What is affecting me? Are there also nightmares, sleep disturbances, intrusive thoughts, flashbacks?" This is when I know that trauma is surfacing. Believe it or not it sounds silly but it is a GOOD thing. It means that I feel safe, I am in a safe place and the bad feelings want to stop hiding and "come out". Through many years of hard work, self-exploration, help from others, trauma therapy, many failures I have become an expert at how to deal with my PTSD. I had to or lose my kids, also I could have died or been killed due to my lifestyle.
"LIFESTYLE"
I had to move away from a larger town to gain my strength back a couple of years ago, I was too easily affected by my environment there and other toxic people who I never invited into my life (And yes, some of them I did also). Being very picky about whom I deal now with is a healthy tool for me to be strong, to gain a balance. When people try to interrupt my work and self-care I am quick (Am I too quick? No, it is life or death) to remove them, or at least keep them at arm length.  I control my own life. I can choose and I have this power. There is room for me, my kids, my partner and a select few people – and that is it. I have energy to do my work, my writing my outreach with the youth. My life is far from perfect the level of self-harming behavior is at the lowest it has ever been before. These are precious times, but do I act like I am fixed? No. Am I perfect? Never. Am I grateful? Most definitely.  I love my life and all the pain, the heartache, the worry. I love my life because I have my children – MY WORLD.
"DISCONNECTING"
Rather than dealing with our problems head on, we will focus our attention on unhealthy coping tools to avoid what we need to do to move forward. Too many times a loss is involved and those around us are piled into everything else that we are trying to disconnect from. Sadly, most often it is our children, who would never be able to understand this complex behavior. They know that we aren't giving them the time, attention, love and consideration that they deserve. Don't get offended, I am not attacking anyone's parenting ability. I speak about my own experiences only. I have been through this, and I have done this to my own kids. This is MY cycle. To stop it I don't ignore it, I talk and write about it. I had a lot of hurt inside of me. I use/used drugs, drinking, alcohol, sex, or work to disconnect from unresolved trauma. When I am disconnected my kids don't have me. I am not emotionally, mentally, spiritually, even sometimes physically available. I have now created the same cycle (in some ways) that my father did. Now we come around full circle.
Recently I was gifted an opportunity with the Residential School Magazine online edition to share my story "Blood Memories", and for this I will be forever grateful.
My life has changed for the better, once the initial shock of baring my soul was taken care of (me, in bed half dead for a week completely drained). I was finally able to have some peace. I've slept better than I have in well, years. I feel like I have moved to the next level of my life, release, relief, utter fear, and self-actualization, all at the same time.
On the inside I felt like I was jumping off of a cliff and didn't know what was at the bottom. Today I sit here and it is done, but this can't be it I am not done yet…
Through my writing and sharing I have found my purpose, to be an example of survival. I need to SET an example of sharing, even the hard topics because everyone has them.  I need to walk into the dark places and find others, and to walk with them into the "light." I can help them, because I know the way.
What does this even mean? What does this look like, I needed time to think and respond. What do I really know about? What will REALLY help?
I decided to share with you experience with my father in a bit more detail and in relation to "stigma". Feeling judged, shame, and what exactly happened.
I shared in my story before how my father had been a very violent man, how he was abusive to women and to me as a child. Later on also, when I became a woman. He had learned about violence and had lost the ability to love along the way.  As I grew older he became mentally and emotionally abusive, never acceptance, never support, ever. It was hard for me to watch him play special to his ex-wife's grandchild who was not his blood. When he died he spoke of me in his will "And to my daughter Melissa, for disrespecting me, I leave nothing. No one who does drugs will benefit from my death." Everyone in the family was provided a copy, he made sure of it. For years and immediately after his death her, my ex step mother, my aunt, this stranger girl fought over his belongings, his money, anything that they could get their hands on. I was never allowed into his home again, I was displaced after being abused by him all my life. My aunt would continue his indifference. So what about my kids and me? Not a dollar, not even a t-shirt despite my repeated requests. We were invisible.
He abused me all my life, so did others when I was a child – so I turned to drugs to deal with my trauma and to cope. He too drank very heavily, he too used drugs heavily. After receiving his school records I learned he was paid 16,000 in common experience payments. He drank it all up, he even smoked crack heavily during this time.  During times I tried to get help, such as when I was 24 years old and went to a healing center in Alberta, I was told to write him a letter about how I felt and mail it to him. And so I did, the day he received it he called to Alberta drunk and demanding to speak with me to "set me straight" and the counselors there protected me they told him "no". He was livid, he was irate, he was abusive.  THIS was the "disrespect" that I had shown him in life that he spoke of in his will. Giving him his own shit back, trying to force him to be the parent.
It failed when he spent the next13 years or so calling me when he was drunk about this letter, and made reference to it in his will. He just had to abuse and try to hurt me one last time. Now that is the deep rooted anger. I am taking this anger, holding it, looking at it, learning from it, acknowledging it. I am taking this energy and turning it into a tool to help others.  It is now a healthy tool.  I took it and I TOOK CONTROL of it. I have that power within me…..and so do you.
As I grew older due to this and other trauma's I had experienced growing up, I developed an anxiety disorder. The best way to describe how this feels is "everything is in fast forward".  Later on in life, I would remember telling certain people this maybe a teacher or two, or a friend. When I was eleven years old I tried my first unhealthy tool for coping. It was in the form of hash, and then soon after marijuana.
I found my poison; it worked for me what a powerful thing it was to control my feelings. What feelings actually? They were gone during those times – I had "total control", I told myself. The big lie, this never happened. This was and is my "Band-Aid" on top of my wounds and it would sit and fester for 30 some odd years. When the pain got worse from "infection", I would drink, use more, and find an even worse partner….self-harm. I became my own abuser.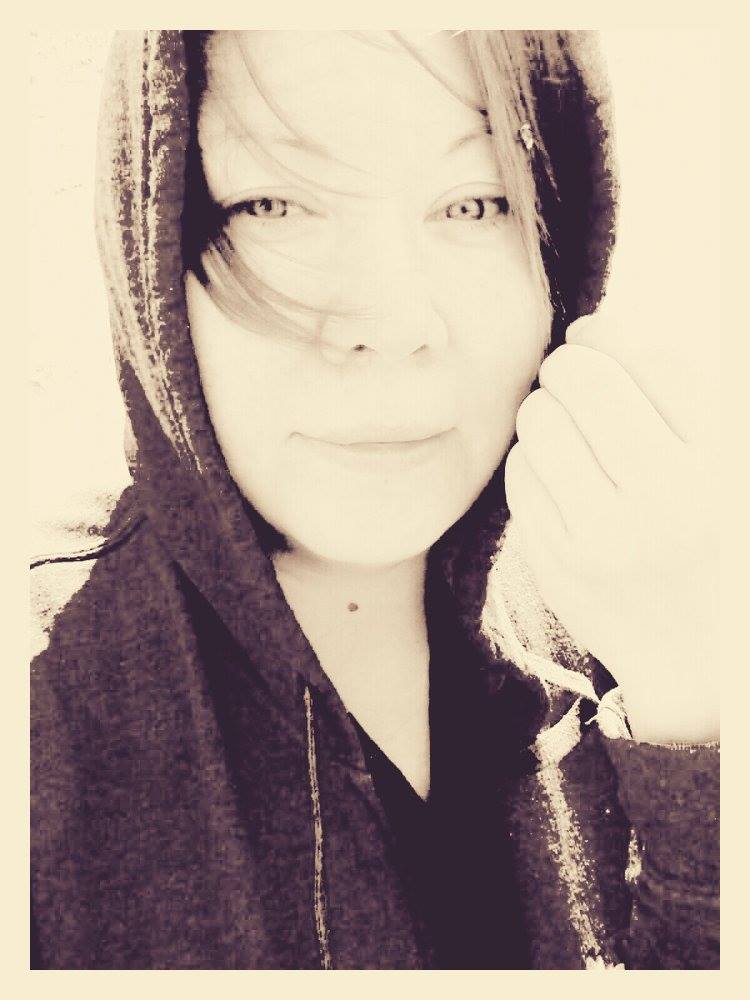 Writing and sharing my story for the very first time was like ripping off this band aid after all those years, it's time to heal right. Let the light shine on my wounds; let my soul and all its pain and trauma breathe finally. I've changed, I've grown, and I am okay finally Lord bless me whoever you are….
Was it right for my father to treat me this way? Of course not.  Do I pity myself because of his poor choices? Somedays maybe.  How do I fix him? How do I fix it?
I am not the center of my world, my children are.  It is NOT my children's fault that they were born into these cycles. They don't deserve to be left "alone" when I am high, or drunk, or "unavailable". I am some days I feel like a failure. I yell, I use, I swear. I am not fixed, I am not perfect. Are my children safe? Yes they are. Are they 500 times better off than when I was a child? Guaranteed. We speak freely in this home, I am teaching them about all this. I tell them 500 times a day how much I love them. An imperfect balance but it is some kind of balance. I make sure they are safe, and I will always protect them when I can – and when I should. This is my duty, my responsibility and my father should have done the same. That's not how it worked though, see me change things now.
"IDENTITY"
I am a strong supporter of asking for help, I have tried every way to do it alone and trust me there is no way to get stronger, healthier and more educated about your own traumas without help. I HAVE TRIED IN VAIN. What I mean by education is education about you. Who are you? Where do you come from? Where have you been? Most important: Where are you going? Best advice: "Look back but don't stare." Have a support system, no one is coming along to save you, and if you made children it is your responsibility. I cannot blame my father all my life for how I destroy my own children's lives if I choose to do so.
Did you see how deeply he cut me with his words and actions? It hurt so badly, for so long, it almost killed me.
Where would my children be without me? I will never be perfect in some people's eyes. Many people's eyes.  See how judgement, shame, affects us? He judged me for using drugs; I used drugs to escape the feelings from his judgement and being abused by him. He used my addictions against me, this happens everywhere it MUST STOP.
The only way that we are going to close the gaps in communities. "Sober people" vs "Users" is to address it for what it is = wrong. It's all wrong. If I based my life on what my father thought of me said about me, portrayed me as to others I would have given up. I probably would have ended my life in one way or another.  We cannot look down on others if they have addiction issues, no one is better than the rest. A Chief who loves to gamble and who spends hundreds of thousands of community money playing 4 machines at a time is the same as a junkie stealing for this next hit.
A Christian who takes too many pills, or gossips about others is just the same as the rest of us. A cultural person with a sex addiction who preys on vulnerable people needs help like the rest of us. Why? Why are our suicide rates so high? How many people are like I was holding onto trauma, becoming their own abusers, abusing others? Do you think there would be less suicide if we tried harder to stop these cycles? Do you think there would be fewer kids in care if we valued our children more? If we had strong and healthy support systems, including the parents? Do you think things would be better if we took responsibility for ourselves, and quit blaming others?  Not everyone HAS HELP. Not everyone has a mother like me, our history rough but she never wavered. What about the others? We don't need an inquiry to determine this that can be done, if we work together. Some can quit judging people; the only time we should be looking down on others is when we are helping them up.
Maybe if we took the time to look into the grey areas we would see some answers, many only want to see black and white. This includes many leaders that I have approached. Where will they go when people don't have to be in charge of us as sick people anymore? Some people need us to be sick, to be complacent. I refuse to be this puppet, I refuse to be a follower and I refuse to conform. Sorry Dad XO
I have fought so long and very hard. Many times doors were shut in my face, sometimes I sabotaged things for myself – but I could never lie down and die literally. I want to live. I want to live for my children, my family. Their love is unconditional I am NEVER alone as long as I have them. Although I still won't always be perfect who really is? I want to be as present as possible for them. They will not have to go through what I went through. It is MY JOB to be here for them, I will blame no one. Sadly to some I will fail, but I will always get back up. Unlike my father may his soul rest in peace I understand more now Dad this is for you…
Please remember my words next time you want to disconnect from your reality, please ask for help if you need to. I still do but my really bad days are few and far between. My nightmares not very often anymore, thank everything good and powerful. Probably a lot of my mother's prayers…
I just want to share that there is life after all the strife and is it so worth it. We can work together to reduce the damage done by the past. We can work together to reduce the harm, the self-harm, the harm by others, the harm to others. Even harm by our own parents, it is possible, we CAN RECOVER. I'll never claim to fully understand total sobriety but I am world leading expert on reducing self-harm.  Please share my story of hope. Please share all of the love and acceptance.
Melissa D. Cook-Crate
---