Story by Dana Tizya-Tramm – Old Crow/Yukon Territory  –  Part 1.   Government funded, Christian church administered residential schools began in the 1870's and on, the last of which closed in 1996. Although some had happy memories of their experience many more did not, which doesn't  come as a surprise when the policy of residential schools attempted to "kill the indian in the child". Some estimates are as high as half the children who were instituted would die in these schools (depending on when and where). Research by the Truth and Reconciliation Commission has revealed that at least 3,000 students died, but the truth is investigators don't even have a real sense of the number of children that went missing, plagued by incomplete or improper records and burials in unmarked graves in surrounding fields. These deaths were not reported to the families. The obvious goal was the assimilation of indigenous populations by forced institutionalization,  Canada's own new dominant culture cruelly forced upon them. This was accomplished through the imposition of new Christian names, low quality clothing, and food, the English and French languages, and religion or beliefs. Beatings and starvation were common place punishments for any opposition or the practicing of their own culture. With severe underfunding these schools often depended on the forced labour of the children to maintain the facilities.   This underfunding effected the quality of staff, food, supplies, clothing, and the education itself, the supposed reasoning behind the whole residential school front. These conditions harboured rampant sexual, physical, and mental abuses; figures suggest one in every five students experienced sexual abuse, many of these pedophiles transferred to different locations by the church administration in an attempt to cover up the scandals. It is no secret that the schools actively suppressed the evidence of these abuses. Even the sterilization of women were being practiced in some schools as well as some hospitals in Canada. Some even being done while a child was only on the surgeons table to have their tonsils removed, without their knowing or consent. Many survived these atrocities, but many also died under these conditions and in their attempts to escape, running away, freezing, or starving to death trying to make it back home, or from diseases, and even outright murder. Disease had a mortality rate of 69% in some schools, other reports show that the staff forced healthy children to play with other children suffering from tuberculosis or influenza, thus spreading the disease. Malnutrition was unavoidable under the detrimental conditions of residential schools, but instead of improving conditions various federal government departments conducted studies lead by nutritional experts, even restricting some students access to essential nutrients and dental care. This is merely dipping a spoon into a dark river of experience that flows throughout generations of Indigenous peoples in this country, people who simply have to remember to feel the pains the rest of us only read about. A pain that resonates through our communities in very real ways to this very day across this country. Canada's genocidal attempt to rid itself of "the Indian problem" of its first peoples, it's first nations, and its own first citizens.  
  Now we find ourselves in the present under the massive inertia of a past that is only now beginning to be addressed by government, that only now is reaching the surface to be touched by the light of the public consciousness en masse. It is happening, however this is not enough. This is the biggest issue of our time and yet it remains unresolved and treated as a marginal issue. Money pay-outs and apologies will not give back to indigenous peoples what has been taken from them. History is on our side, the law is on our side, morality is on our side. Canadians and our representatives need to recognize that our agreements have to be honoured, and that the continual disrespect by our government, leaders, and the public itself is intolerable. The elected officials and hired lawyers, people whom the people of this country, 95.7% of whom are non-aboriginal have paid for have begun all legal deliberations with unsigned First Nations by first telling them to prove that we are people, a nation, or that we even have any standing. The British Columbian Provincial government have said to the Chilcotin First Nation that their land rights ceased to exist in 1871. The Supreme Court eventually ruled that they be granted title, a landmark case. Stewart Philip, grand chief of the Union of B.C. Indian Chiefs called it, "A win for all Canadians". A people whose leaders were lured to peace talks and hung in 1864. In respect of this case with B.C. north western First Nations the Federal Minister has stated that there will be settlements, but that they must be in the interest of all Canadians. Basically the interest of 95.7% of the population must balance with 4.3% of the Indigenous populations. This after everything that has been taken they still insist on having their cake and eating it to. Even the federal Aboriginal Affairs Minister Bernard Valcourt has stated that he does not see Yukon First Nations as governments in recent meetings in Ottawa to discuss Yukon First Nations' opposition to Bill S-6 (A bill which Yukon First Nations have raised concerns over it eroding our ability to protect our lands and waters). A comment which has no standing when 11 of 14 Yukon First Nations have signed agreements and are regarded as governments under the Umbrella Final Agreement.   Our own Prime Minister Stephen Harper issued an apology to First Nations in 2008 stating, " The government now recognizes that the consequences of the Indian residential schools policy were profoundly negative and that this policy has had a lasting and damaging impact on aboriginal culture, heritage and language.", but what about the actual people themselves, and inter-generationally not just our heritage, culture, and languages? Yet in 2011 Harper's Minister of Justice introduces Bill C-10 the Safe Streets and Communities Act, which will have an adverse effect on Aboriginal communities whom make-up almost 1/4 of the Provincial/Territorial correctional service admissions at 24% of federal prisoners that come from aboriginal communities, while representing 4.3% of Canada's total population. From a historical context these numbers truly make sense and reflect the over 150 years of degradation and trauma inflicted on a people, yet the governments bill C-10 focuses on jail time, not healing. The government is funding the punitive system when police report that crime in Canada continues to decrease, yet reserves are continually underfunded, like education having a deficit of 30% less funding than the rest of Canadians. This bill will punish those who need healing, those who need understanding, those who have inherited pain and despair beyond Harper's lack of imagination, and it goes to show how real reconciliation is not Canada's true agenda, this is truly, unequivocally, the greatest issue of our time. We can no longer tolerate the treatment of our indigenous peoples like this, we can no longer ignore this issue and hope that it will go away, hope that it will remain a dull pain in the background of our nation, a nation that is the cause of so much injustice towards it's main founding pillar. Canada can no longer push this problem down the line of generations, and failing to solve this issue will effect us all, aboriginal and non-aboriginal alike.  
  The underlying mechanics of this First Nation and Canadian relations predicament is ultimately one of a lack of education. The Canadian public have not been provided the facts and have created an incomplete narrative that is threatened by indigenous rights and issues, they have built their very identity from a convenient lack of truth on Canada's part. The general public should not feel threatened by First Nations rights but rather they should feel angry about the missing pages and sections in our schools text books. Only through a respectful relationship may we move towards a better future together, because after all this countries strength lies in each of us, and our future lies in our coming together which can only happen through understanding one another. People know what is right or wrong, all they need is the proper foundation of information in which to base their decisions from. Even a child can understand the pains and shockingly unacceptable action of forcibly separating children from their families and shipping them off, leaving entire communities with nothing but adults.
There has been an un-ignorable record setting streak of court case wins in Canada by First Nations.
All people should be given the opportunity to realize the meaningful dynamics of our country, it's citizens, and our peers. Through a concerted effort we can provide generations with an understanding of the history that gave rise to our current times, and an understanding of who we are. We need more than just awareness though, we need action. Democracies are about enacting our will after all, addressing these issues, Issues our countries values tout to be against. This change will not happen over night, but I believe a new day is coming. There has been an un-ignorable record setting streak of court case wins in Canada by First Nations. Although it is not a success when judges have to educate our government about First Nations rights, still they are showing to be the contributing pillar to this country that they are. A surge of retirements have also begun and will continue over the next decade for the baby boomer generation whom hold a lot of high offices and positions and the like of which who tend to hold older, more rigid views. I believe there is a litany of innovative people hungry for change and ready to replace them, people who have been raised in this new, fast changing complex world, one more open minded.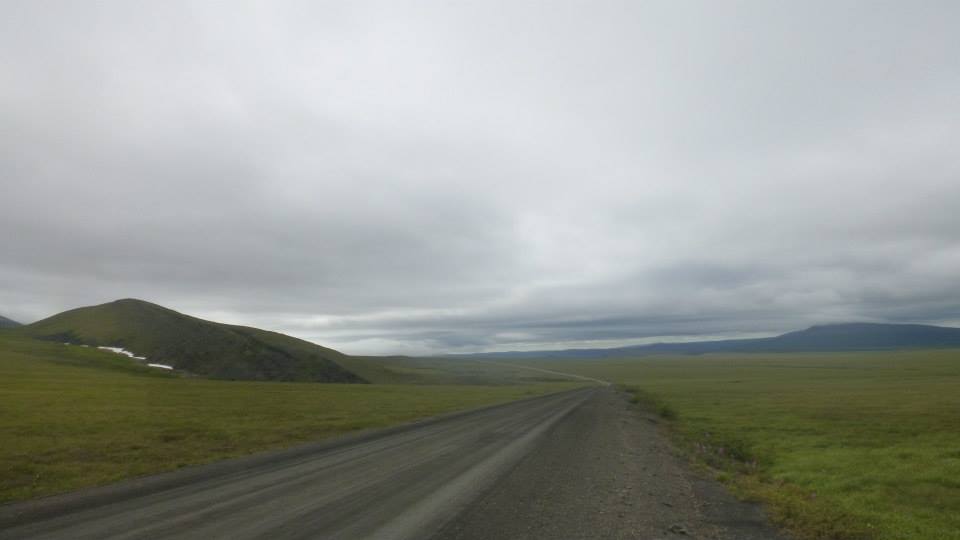 I write this as I paddle the Wind and Peel rivers that snake through mountain ranges and lands that make up the Peel Watershed. A land of unimaginable beauty, a land thats fate is ultimately teetering in the courts between pro-development governments and citizens wanting minimal impact. A territorial and federal government that has refused to listen to a five year consultation process of it's First Nations and citizens, instead manipulating agreements to their own ends. The fact that our territorial and federal government stand together to muscle their industrial agenda proves not only their unwillingness to work with First Nations, but it also shows just how bent they are on obtaining resources no matter who stands in their way, reminiscent of those colonists who erected the first houses and massive wooden fences so long ago. Yet you would think that the quickly declining environmental situation the world is facing today would be enough to galvanize people to come together to address this monumental issue that effects every facet of our life and threatens the lives of our children, jeopardizing generations to come instead of pushing for more.   I write this and think about the Caribou that will be returning to the communities from their migrations, providing clean fresh meat and continuing the natural cycles that we have depended on for tens of thousands of years. Cycles that are threatened by our crass development. I wonder if we can overcome the complications of ignorance and achieve balance, not only with one another but with our quickly changing world. Will my children get to paddle these rivers and hike among these mountain ranges to not just enjoy them, but be apart of them. Will my children still get to harvest clean caribou meat and smoke fish? I don't believe that we can afford division any longer, we also cannot change the past, but the good news is that we can still shape today. We can still atone, we can still forgive, and we can still heal, for all of our tomorrows, and for all of our children's tomorrows to come, together.     Story by Dana Tizya-Tramm – Old Crow/Yukon Territory
---