Thousands of Indigenous kids were taken from their homes to be assimilated. This is Geraldine's story.
The young girl smiles broadly in the photo from 1946 as she leans into the older child next to her. But her eyes look sideways — a hint that all is not well.
Young Geraldine Maness, now Robertson, wouldn't have imagined both the photo taken in her childhood and the photographer would come back into her life over 70 years later later, bearing with them memories of her life in the Indian Residential School system.
Robertson, now 81, has forged an unexpected friendship with Marie Stapp, 90, a former worker at Robertson's first residential school. The reunion came about when Stapp saw Robertson's name on an email list of school survivors working with the United Church on projects to promote reconciliation between Indigenous people and Canadians.
Stapp wondered if Robertson was the "little Geraldine" in the photo album she had kept since she was a wide-eyed 19- year-old from Toronto spending a year in the country working with girls at the church-run Mount Elgin school, near London, Ontario. And yes, it was her in the photo.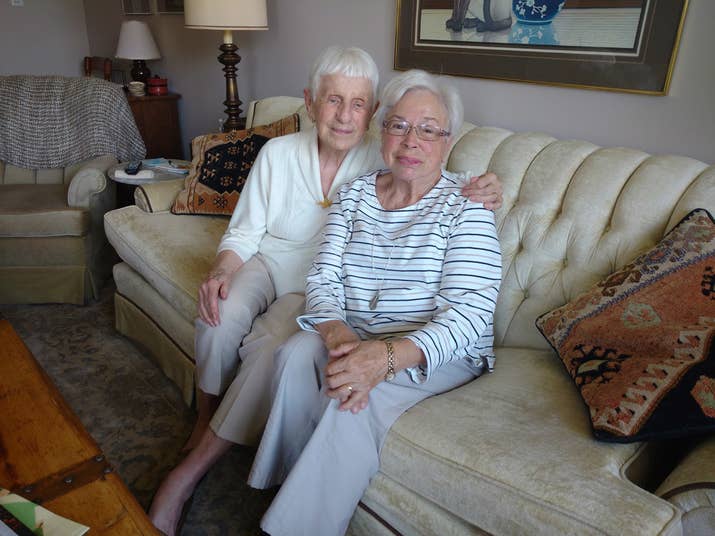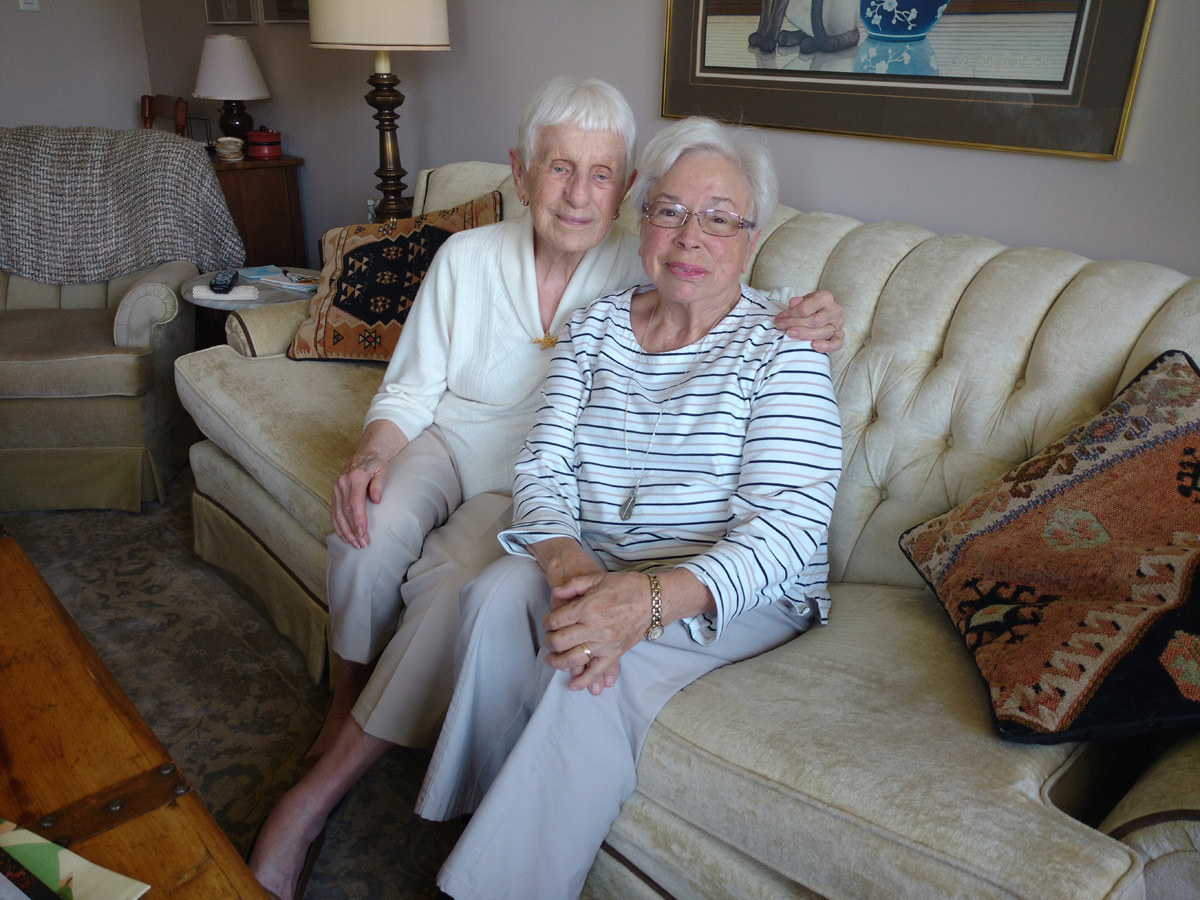 For over 100 years, Indigenous children in Canada were removed from their homes and sent to these schools, sometimes hundreds of miles away, many suffering physical and sexual abuse, according to a 2015 report by Canada's Truth & Reconciliation Commission. That group spent six years crossing the country to examine the history and document the stories of over 6,000 former students at residential schools.
Neither woman had any hesitation about reaching out or responding to each other. Chatting on sofas in Stapp's Grand Bend, Ontario, apartment, they recall the reunion.
"It never crossed my mind" that her offer of the photograph and her memories might not be welcomed, Stapp told BuzzFeed Canada. For her part, Robertson "didn't really have any apprehension" when she saw the email in her inbox.
Their first real meeting was at a Grand Bend restaurant for lunch. The two ladies slipped into a comfortable chat and exchanged life stories as if they were meeting as old friends. For Robertson, life at Mount Elgin wasn't typical of the horrors many Indigenous kids suffered at other residential schools, and she remembers pupils didn't leave in fear of the staff. She may not have remembered Stapp but sometimes it's the worst people you remember.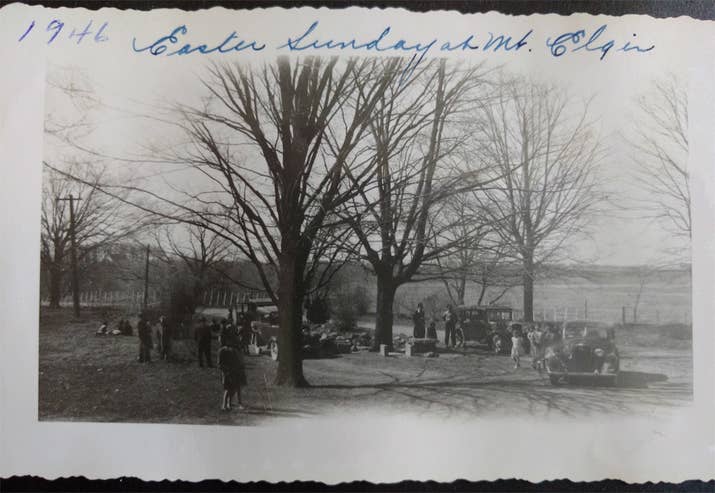 Their first conversation was "very pleasant…a really natural time," Robertson says, a feeling echoed by Stapp. "I was nudging 90, so there was lots of time to catch up on. We felt really at home with each other," she adds. "We weren't really emotional about it, you know."
Stapp was working in the stenography pool at the Toronto Star as World War II ended, when a letter arrived from an old friend inviting her to apply for an opening at Mount Elgin. "It was a missionary kind of thing. I thought I was doing something worthwhile and meaningful," she remembers. She helped care for "a whole mob" of young girls, supervising laundry day and shower day, including hair-washing — once a week, on Saturdays. Supervising the girls' chores was also on Stapp's list, including keeping an eye on Robertson scrubbing three floors worth of stairs.
Eventually Stapp felt she "didn't have what it took" for the job, and since the principal needed a secretary and she was experienced in that work, Stapp moved into the school's office. "It was an enjoyable life. The staff had fun together," she says.
During her only year at Mount Elgin, Robertson, the student, suffered no beatings, no hell-fire sermons, and no attacks from other students. That would come later.
---
The two women are "living symbols of reconciliation," according to the minister who helped bring them together. Robertson and Stapp have shown the ability to "reach across the many things that divide them" to create a friendship that is "absolutely stunning," says Rev. Kate Crawford of the Huron Shores United Church in Grand Bend.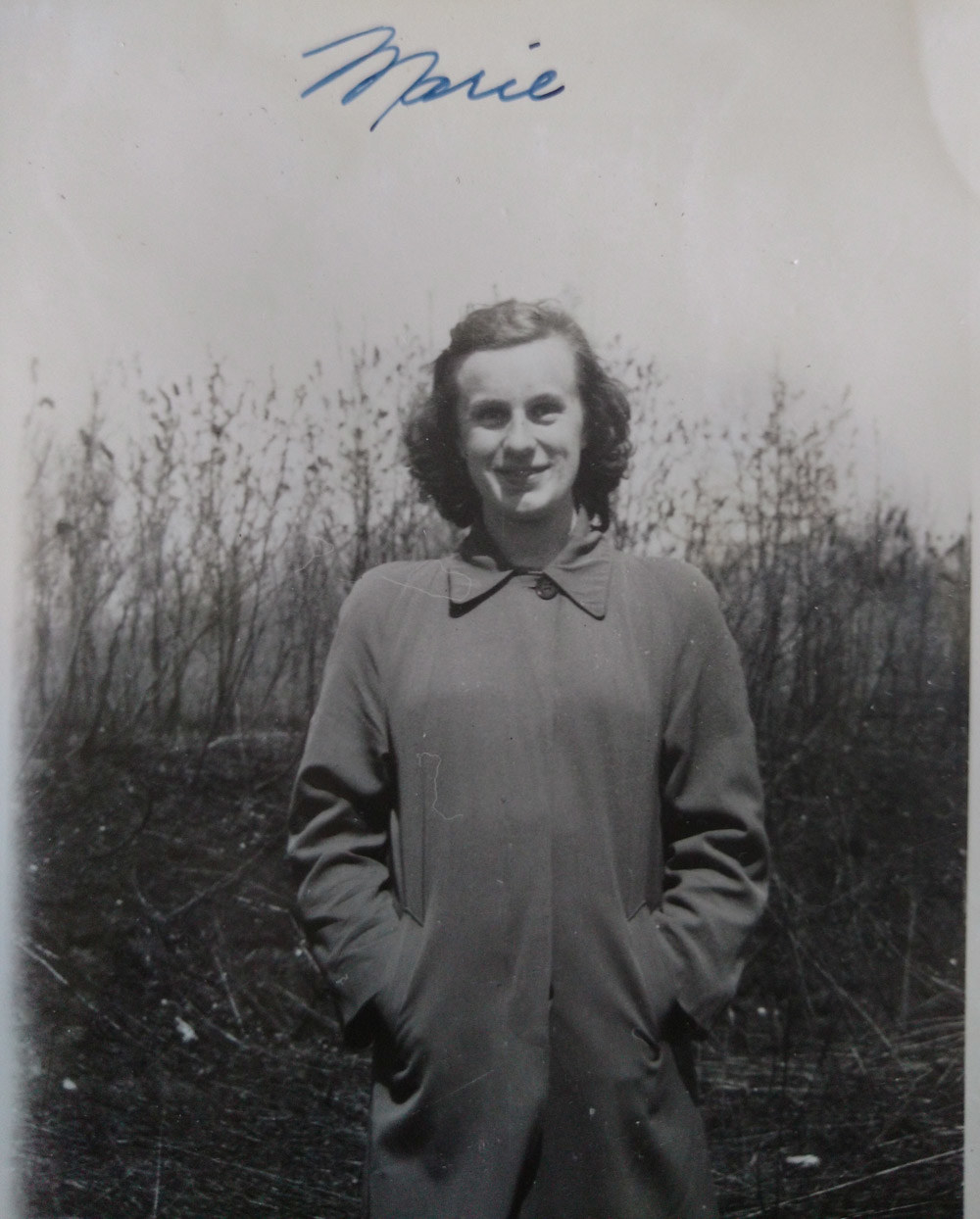 "[Robertson] has had to do enormous personal work to reconcile what happened to herself, her community, and her family," says Crawford. Stapp, meanwhile, has had to "re-evaluate her role" in being part of the residential school system.
The experiences of Indigenous Canadians have been "hidden" for most of Canada's history — only coming to light when thousands of residential school survivors sued the federal government, according to the TRC report. The suits eventually led to the largest class action settlement in Canadian history in 2007. So far, over $1.6 billion has been paid to 78,750 former students.
The commissioners have told the country the residential school system was designed for nothing less than "cultural genocide." Successive generations of politicians set out to destroy Indigenous political and social institutions, seize land, forcibly transfer populations, ban the use of Indigenous languages, and disrupt families in order to prevent the transmission of cultural values and identity from one generation to the next, the report tells us.
That grim vision is hard to see in Stapp's tidy photo album. With snapshots carefully and evenly aligned on its pages, the album shows unassuming black-and-white scenes from the spring of 1946: an Easter picnic for the kids, the staff relaxing on the front steps, a day when the local river flooded its banks. Crawford was surprised when she first saw it. "You have these children's memories sitting right here," she remembers telling Stapp. "She recorded names, dates, everything in her lovely hand-writing."
Stapp's careful preservation of the photos brought a special reward when she was able to send Robertson the photo of her younger self. It's one of only two photos Robertson has of her entire childhood. "We were too poor to buy a camera. Food was first, then there was clothing," Robertson says, recalling her young days on the Aamjiwnaang First Nation, then known as the Chippewas of Sarnia, near the US border in southern Ontario.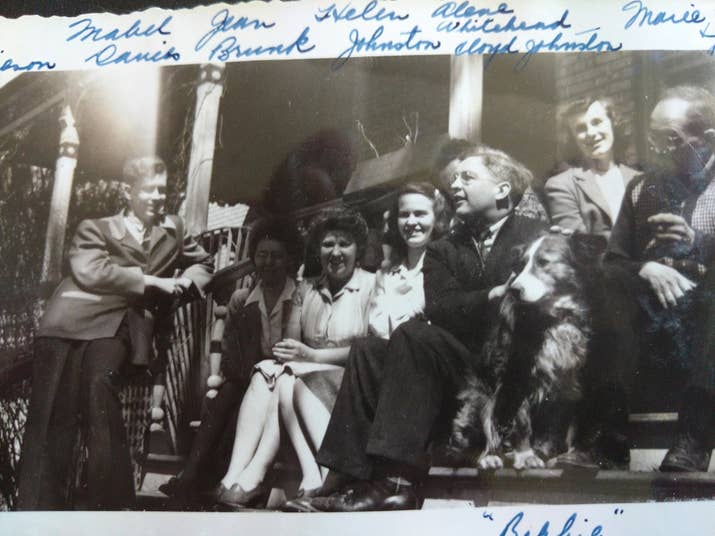 Despite some fond memories of Mount Elgin, both women recall problems. One teacher "told us all we were too stupid to learn," says Robertson, when the problem was that most students only knew their Indigenous languages and didn't understand the teacher very well. When her father spoke to his Chief and Council about that, the teacher was removed. Both women suspect their one year at the school may have been out of the ordinary. The public revelations of the harsh treatment at other schools have led the former worker to re-think her experiences. "I still wonder what the school was like before I got there," Stapp says.
That school closed the next year due to its rundown state, and Robertson spent a year at home; a year that changed her life. That March her father died, and after her mom went into hospital with tuberculosis, the 11-year-old was "scooped up by the Indian Agent" and shipped to the Mohawk Institute in Brantford, Ontario.
"That began my life in hell."
---
Feeling like a prisoner in the large grim building, her name replaced by a number, much of Robertson's three years there were spent trying to get enough to eat, and dodging either attacks from older students or strappings from the principal. "From the moment I first saw that man, I didn't trust him," she says.
Robertson recalls the strappings with excruciating detail. The principal, who was a minister, seemed to "relish" the abuse, ranging from 10 to 15 lashes on each hand and arm, even though the legal limit was four, she says. "I was always afraid I would faint. I would put my back against the door so I could feel the doorknob at my back. I thought if I got close to fainting I would just turn that knob and run," Robertson remembers. "I was afraid of what [the principal] might do if I passed out." Afterwards, she would run to the washroom to run cold water on the sores, trying to stop the throbbing.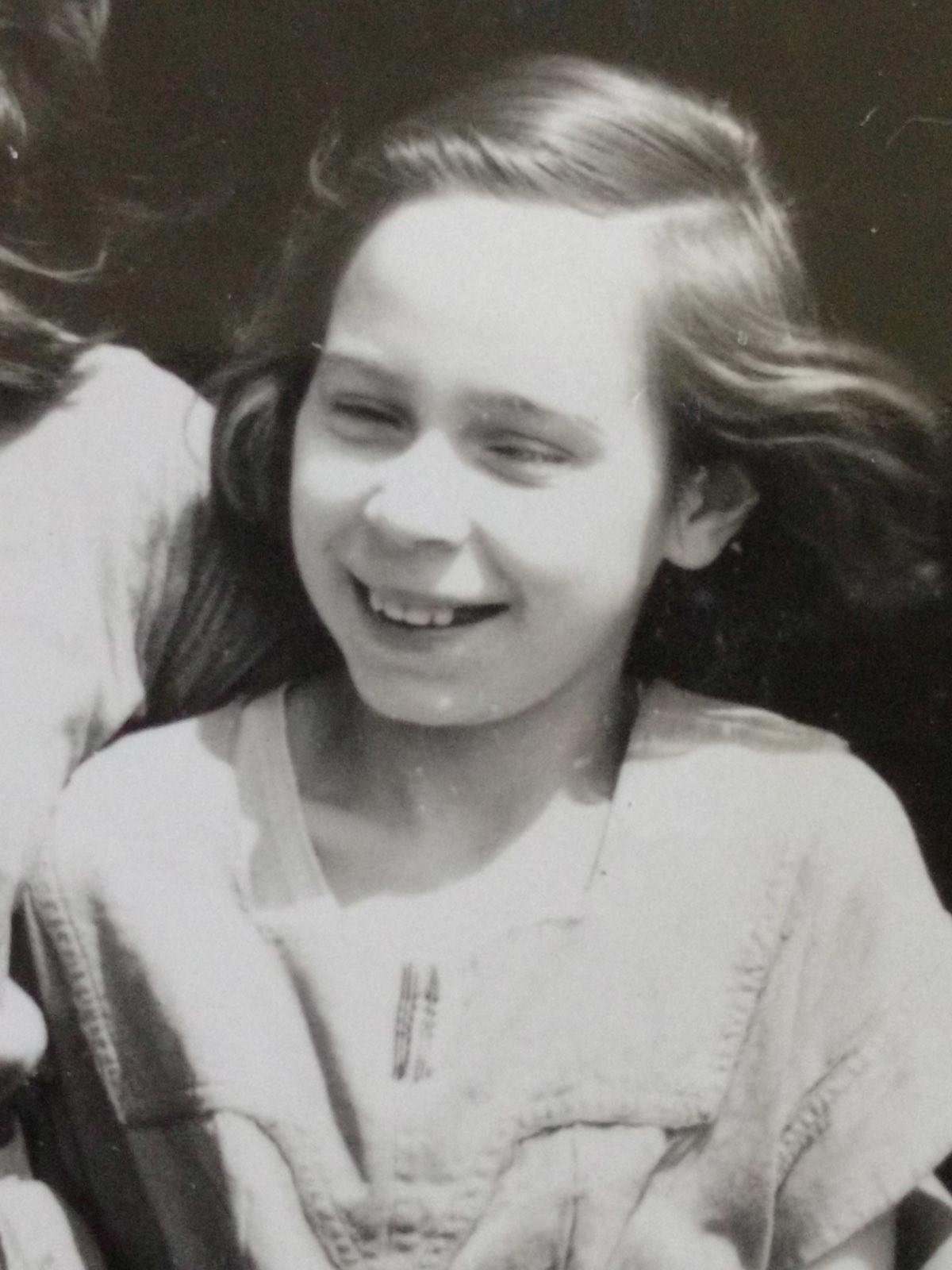 Robertson was never told why she was being strapped. "Maybe he was just trying to break my spirit." Crying would only create more trouble. The other kids would laugh, and that could start a cycle of bullying. "You learn to suppress everything," say says. If the older girls thought they had found a crybaby they would make a circle and try and force her to fight another younger girl. If they refused, the older girls would do the hitting instead. 'It was a very depressing atmosphere to be in because you never knew when you were going to be attacked."
Robertson toughened up quickly, mostly so she could be the protector to her two younger sisters at the school. "I learned to hold my own."
There was sexual abuse too. Not only was it inflicted by staff on students, but "the older boys would do the same to the younger boys," Robertson says. "Then this kind of thing goes back to the community," later in students' lives.
Some students never did go back to their communities. Many students died at the schools in "numbers that would not have been tolerated in any school system anywhere in the country, or in the world," says the TRC report. The number of deaths is almost impossible to know, in part because documents — 15 tonnes of paper — were destroyed, the Commissioners write. The children's lives were "at best, institutionalized child neglect."
Coming out of the Mohawk school after three years, teenaged Robertson was angry with "everyone and everything," and was even boarded out to another family at the reservation because she took so many of her frustrations out on her mother. "Yet I had enough sense to know the way we were treated was not right and I needed to do something to overcome the effects."
That streak of hard-nosed common sense kept her "out of trouble," and as a grown married woman with her own children, Robertson began to realize how many relatives were still feeling the effects of their early years in residential schools. "Kids were asking me why their parents were so mean," and she realized the effects of the parents' traumatic lives at school were being passed down to the children. She started speaking publicly about her experiences "in order to show them they weren't bad kids, and to forgive their parents. They had to know what their parents had gone through." Life could be hard for parents too. "Their frame of reference for parenting was what they had learned at residential schools; a lot of violence."
Her first speech — almost 20 years before the the Truth & Reconciliation Commission — was to her Chief and Council. Robertson felt programs at the Chippewas of Sarnia weren't helping the people heal and overcome the inter-generational trauma, so she became part of a movement to redesign things. Today you can find parenting classes, baby wellness programs, and anti-violence workshops at Aamjiwnaang, she says proudly.
Before she knew it, Robertson was travelling from Ontario to British Columbia for the United Church, telling her story and encouraging other residential school survivors to talk about their experiences.
---
As a grown woman, in the 1950s, Robertson went back to the Mohawk Institute to share an awkward cup of tea with her former principal and his wife. It was a short visit, Robertson remembers, and making conversation was difficult. She wasn't too certain about what propelled her to go see the man she found hateful, but in the end Robertson decided that, without saying it, she wanted to show the principal she had forgiven him. Maybe staring him in the face as an adult made the pain of her memories more bearable.
Reunions can be tricky things — people change, and past events are not always remembered the same way. While Robertson and Stapp's meet-up was rewarding and enriching for both, Robertson knows that's not always the way.
---