The committee had extended the invite after Beyak's comments defending residential schools
CBC News Posted: Jul 19, 2017 12:21 PM ET
A northwestern Ontario community's committee dedicated to reconciliation with Indigenous people, that also includes survivors of residential schools, met with Senator Lynn Beyak earlier this month.
The meeting in Sioux Lookout, Ont., a community about 400 kilometres northwest of Thunder Bay, was between Beyak — a senator from the northwestern part of the province who caused an uproar after she mounted a defence of the residential school system in the Red Chamber — and the Sioux Lookout Mayor's Committee for Truth and Reconciliation.
The committee is made up of Indigenous and non-Indigenous community leaders working towards truth and reconciliation. The July meeting came after the group extended her an invitation in the wake of her comments.
Some survivors of the residential school system were originally hesitant about attending the meeting, according to Darlene Angeconeb, one of the survivors on the mayor's committee, but it was a good experience.
"We got to hear each other out, basically," she said. "A feather was passed around in a very respectfully-conducted meeting with her."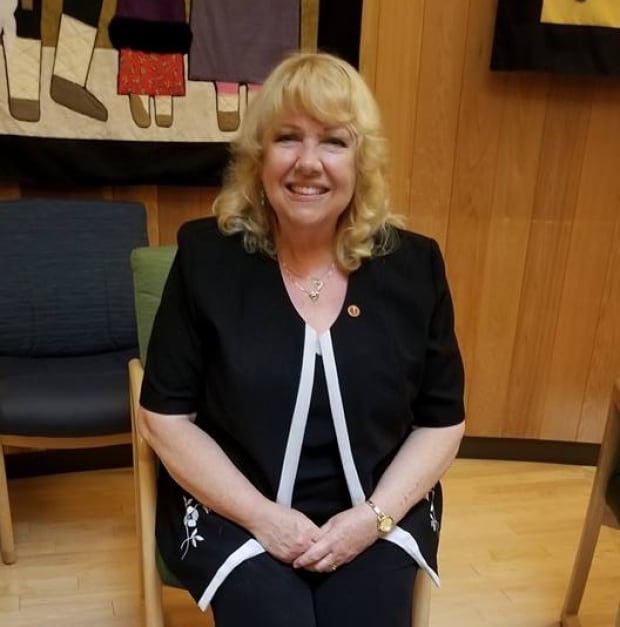 In March, Beyak lamented that the "good deeds" accomplished by "well-intentioned" religious teachers have been overshadowed by negative reports documented by the Truth and Reconciliation Commission.
The committee met with Beyak on July 11 in Sioux Lookout for the discussion at the Meno Ya Win Health Centre's traditional healing room, according to a joint statement issued on Wednesday by the mayor's committee and Beyak.
"Committee members who had been personally traumatized and impacted by the Indian Residential School system told truths that moved all those present at the meeting, and affirmed the abuses the Senator had acknowledged in her Senate speech," the statement said.
The discussions were also described as "productive," according to the joint statement.
"I got to say what I had to say, and so did everybody else," Angeconeb said. "I didn't feel any negativity afterwards about it, so I'm just hoping that she heard."
One area of common ground that came out of the meeting was that both sides want to see Indigenous youth consulted about what they want to see in Canada's future.
"We see that as a positive statement she made to us," Angeconeb said. "We left with a positive note, there was no yelling, there was no screaming."
---